Instrumentation
: 2 fl, 2 ob, 2 cl, 2 bsn, 2hn, 2 tpt, 2 perc, pno, hp, strings (66442 minimum).
Duration
: 5'30'' minutes
Premiere performance:
University of Chicago ad-hoc Orchestra, featuring members of CSO and Dal Niente. Cliff Colnot, conductor.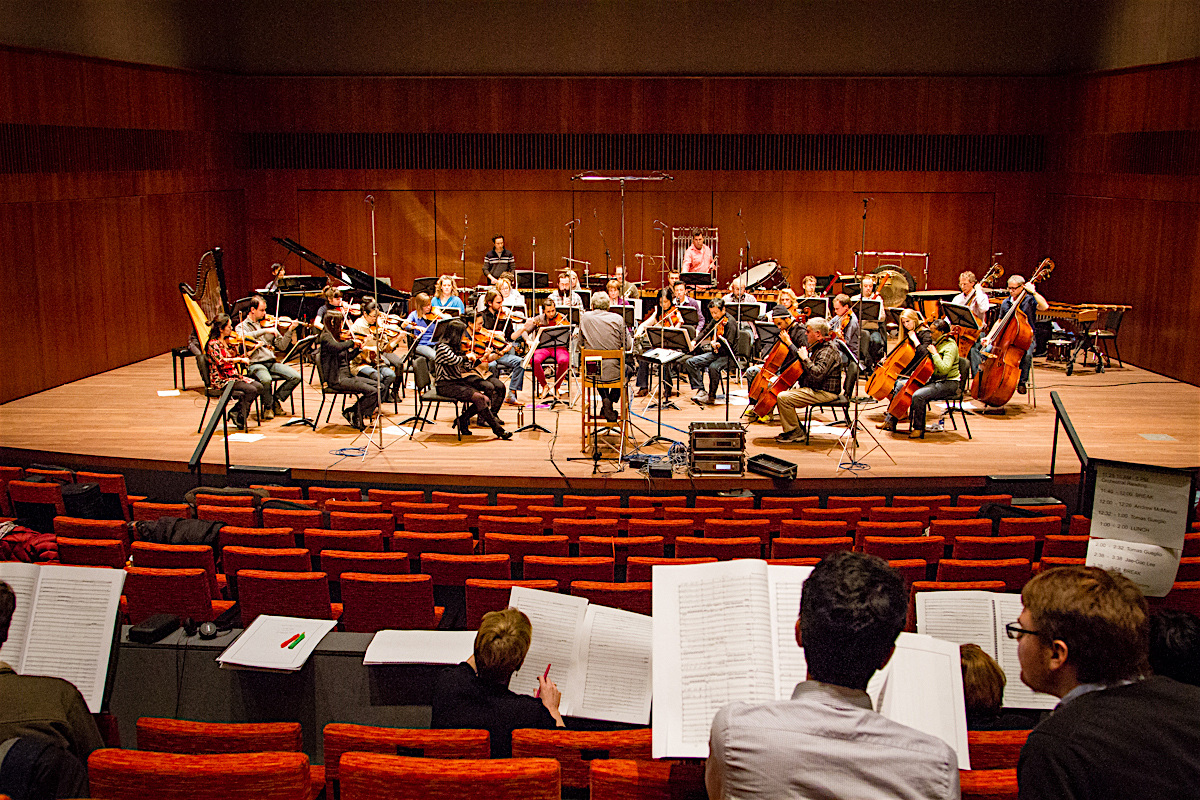 ploy, pivot
for orchestra
2014
ploy, pivot
is the first work in a series of pieces of mine that attempts to create a narratological structure using the superposition of music with disparate characters. This is clear, for example, in the harp solo music, which is contrasted and interrupted by abrasive, stubborn gestures. Other instances of interruption govern and organize most of the rhetoric in the music—either by canceling or triggering different textures, layers and affects.
Beyond this technical description, however, the work was written as a humble homage to the lush penmanship of Toru Takemitsu—a composer whose presence is never far from my thoughts.