duration:
12 minutes
premiere performance:
April 2016, Contemporary Music Festival in Kraków, Poland.
Commissioned by Maciej Frąckiewicz.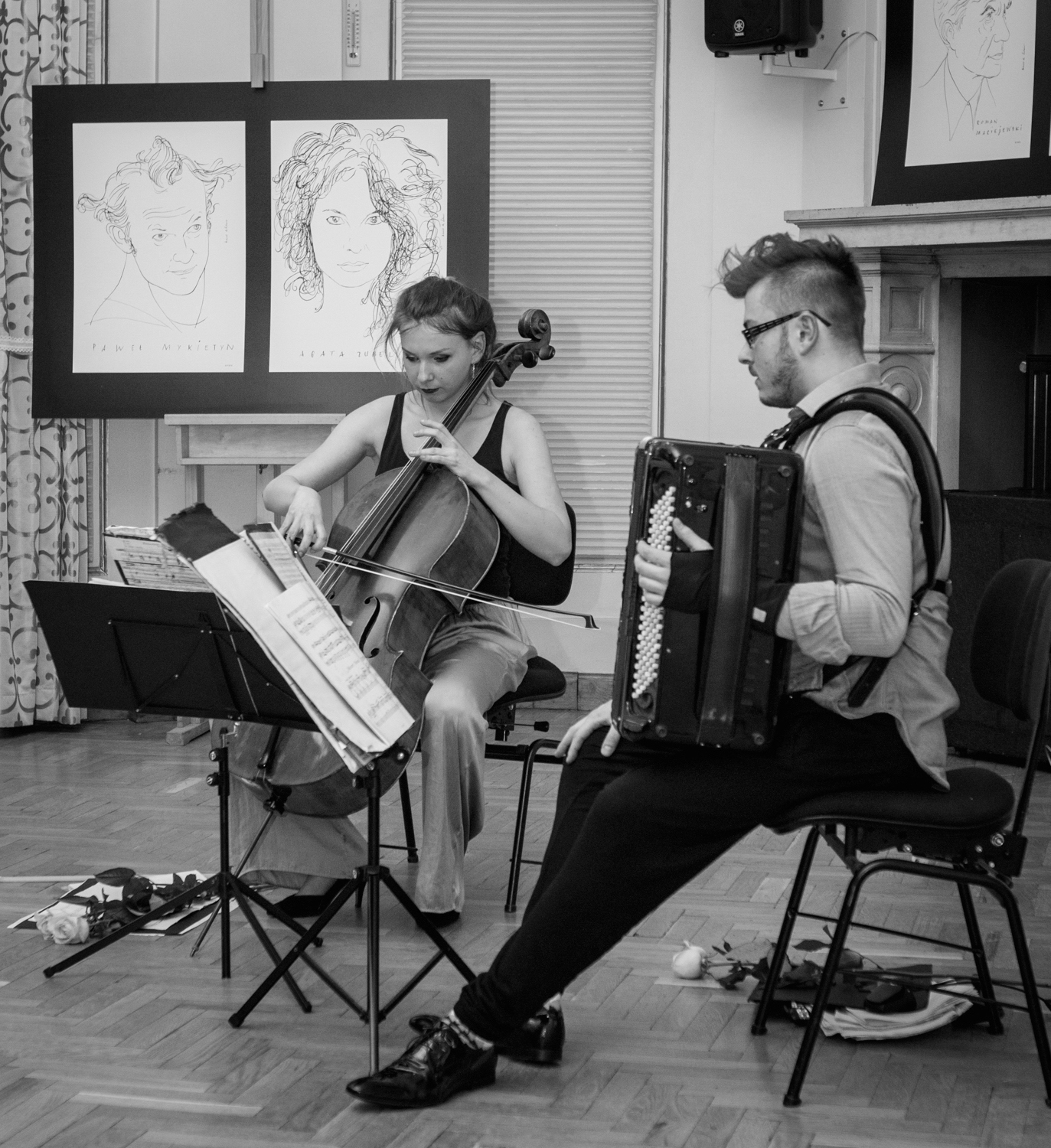 murmurations I [epigone]
for cello and accordion (bayan)
2016
murmurations I [epigone]
is a work inspired by the synchronized movement of flocks of birds, specifically by groups of starlings. In four movements, the work plays with metaphorical sonifications of these flocks while always embracing the impossibility of depicting natural phenomena—birdlike sonorities are treated in a non-naturalistic way through, for example, mechanical motion, repetition and fragments in frozen time.
The work is dedicated, in admiration, to
Maciej Frąckiewicz
and Magdalena Bojanowicz.