living to fall [music and rain]
2022
-Water Triptych part III-
Instrumentation:
piano, keyboard, two percussionists, and video.
Duration:
17 minutes
Composition, Video, and Sound Design:
Igor Santos
Performance:
Yarn/Wire
Video and Audio Documentation:
Thomas Fichter
,
Caley Monahon-Ward
and
Time:Spans
production team.
Audio Mixing:
Igor Santos
Audio Mastering:
Murat Çolak
Premiere Performance:
Time:Spans
Festival at The DiMenna Center for Classical Music, Mary Flagler Cary Hall, August 24, 2022.
(Excerpt)
living to fall
is a work centered on music and rain, and is the third work in a series exploring the relationship between water and music. In these multimedia works water is explored sonically, but is also used as a vehicle to address larger and personal themes.
living to fall,
for example, brings together quotations from both canonical and popular music, and anchors on thunder and rain as metaphors for violence and healing.
My general approach for this piece (and for the entire
Water Triptych
) is to create connections between found materials and instrumental forces in a complex
mimetic
cycle—constantly navigating between sound, performers, and video, as well as back and forth in historical time.
The work was commissioned by the Earle Brown Charitable Trust, and written for
Yarn/Wire
for the TIME:SPANS festival in 2022.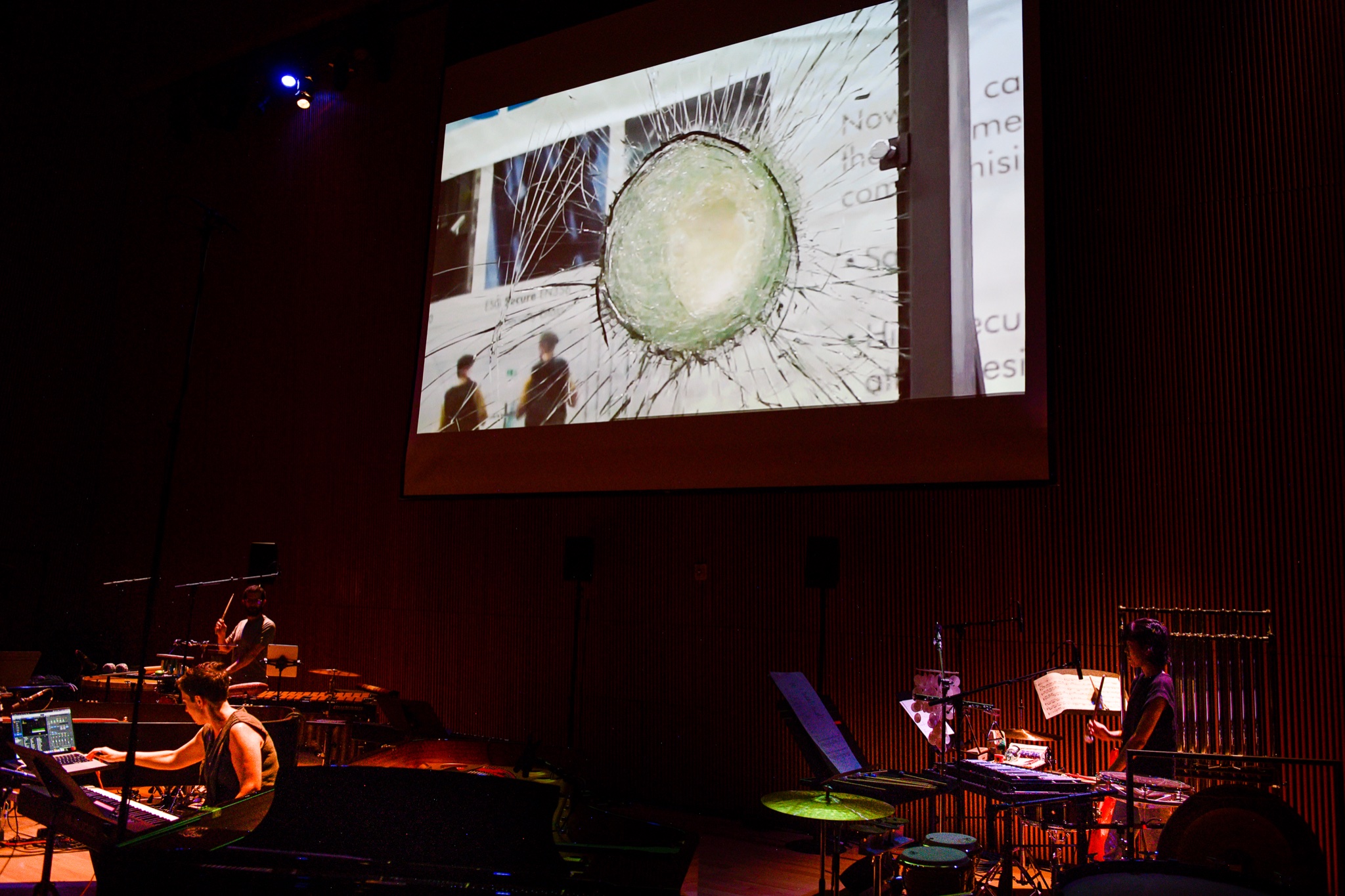 photo by
Thomas Fichter