duration:
12 minutes
premiere performance:
Yu-Ting Mabel Huang,
Amici per la Musica, Luigi Nono Competition.
Turin, Italy, Sept. 23, 2018.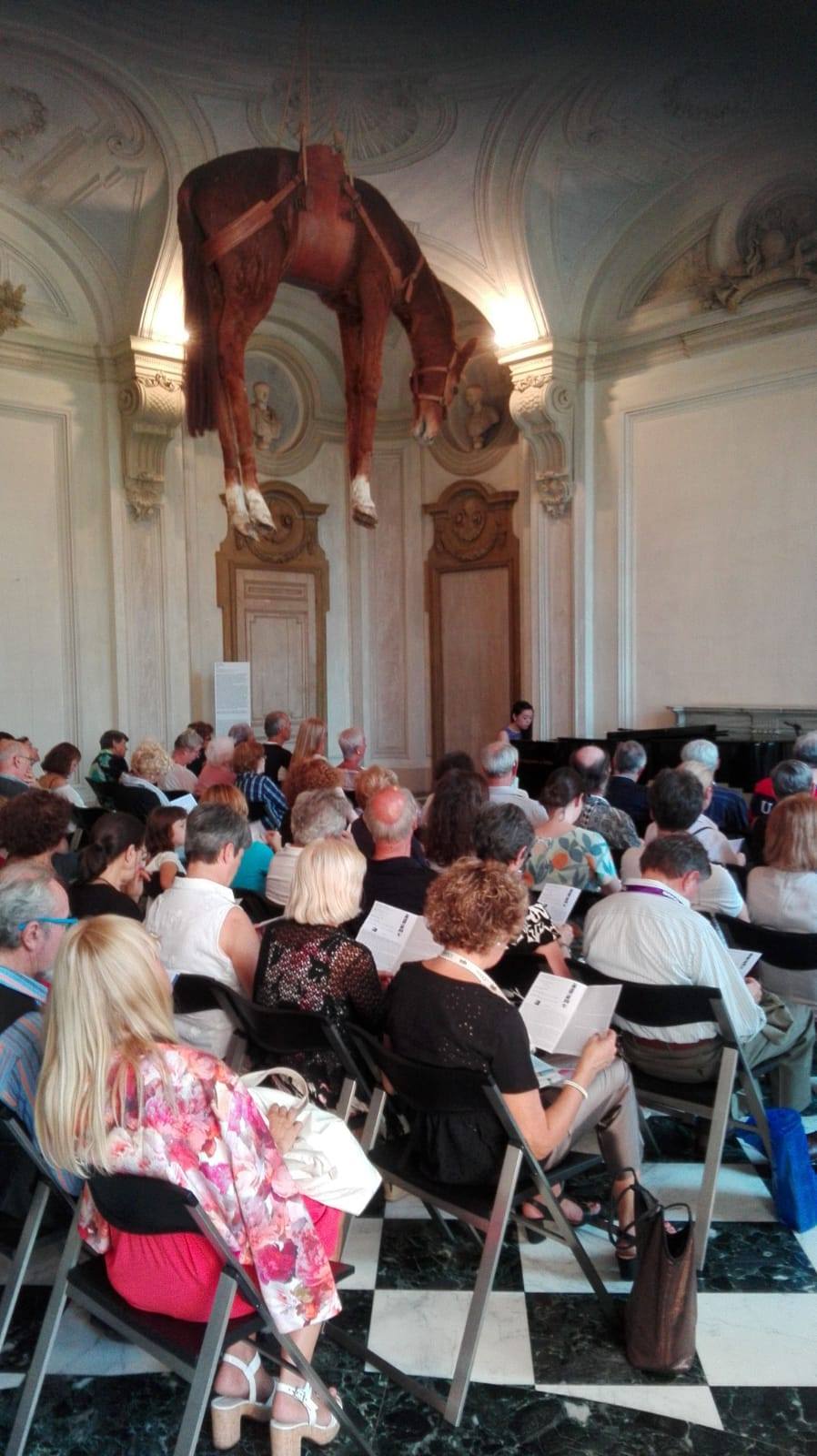 Photo from the premiere; installation by
Maurizio Cattelan
(ghosts) beyond articulation
for solo piano
2018
All three movements of
(ghosts) behind articulation
are
dedicated to the manipulation of piano resonances. The first movement deals with repeated objects and changing echoes, the second addresses malleability and written-out coloring of resonances, and the final movement reverses the logic of the opening by sustaining a single object under rapidly changing music.
The work is written for Yu-Ting Mabel Huang and was commissioned by
Amici per la Musica
, as a result of winning the 2017 Luigi Nono International Composition Competition. The premiere of the work was held in Turin, Italy — September 23, 2018.